East African Railways
59 class Beyer-Garratt
2" scale 7.25" gauge East African Railways 59 class 4-8-2 + 2-8-4 Beyer-Garratt 5928 "Mount Kilimanjaro"
It is one of only two built.

The other, 5901 "Mount Kenya" is on static display in the

British National Railway Museum in York, England.
They are miniature's of the largest locomotives ever built for the meter gauge.
5928 was formally owned by the well known railway author Brian Hollingsworth.
5901 was previously owned by Roger Daltry of "The Who" rock band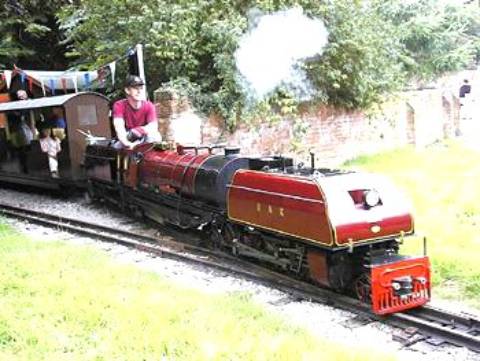 Weston Park in late September 2001. It's last weekend of service before withdrawal with an expired boiler certificate.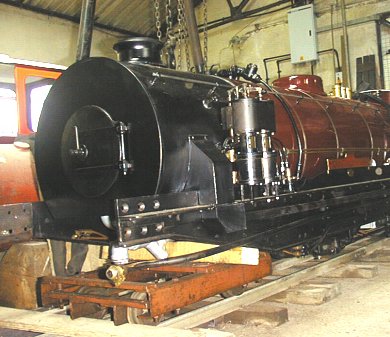 The new replacement boiler ready for final assembly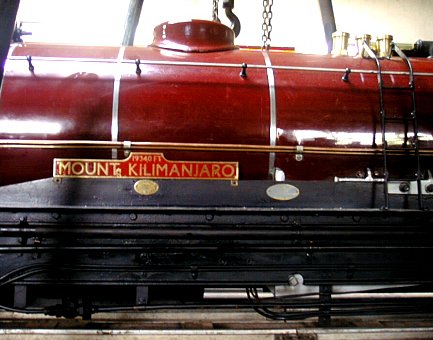 The vital statistics are as follows:
Weight: 4,400 lbs fully loaded with water and fuel (approx 314 lb axle loading)
Overall length: 19 feet 4 inches
Height from rail: 31 inches
Width: 24 inches
Boiler unit and rear engine length: 14 feet 2 inches
Front Engine: 4 feet 6 inches
Boiler unit: 9 feet 1 inch
Click here and here to see two video clips of the loco operating at Weston Park in April 2006
Two of the prototypes still survive today in Kenya. One of them, 5918 "Mount Gelai" was removed from the Kenya Railway Museum in 2001 for restoration to operating condition.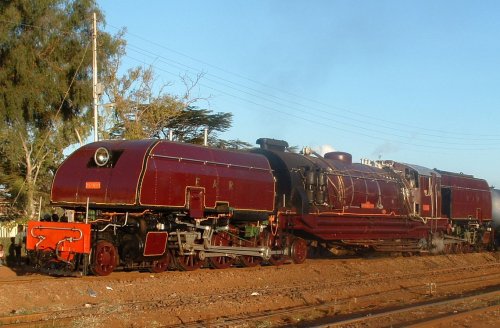 Today 5918 is used on occasional steam excursions.

This image was taken in December 2004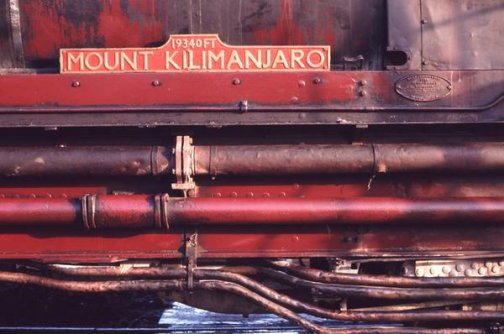 Nameplate from the prototype 5928.
Photo taken in 1976 by James Waite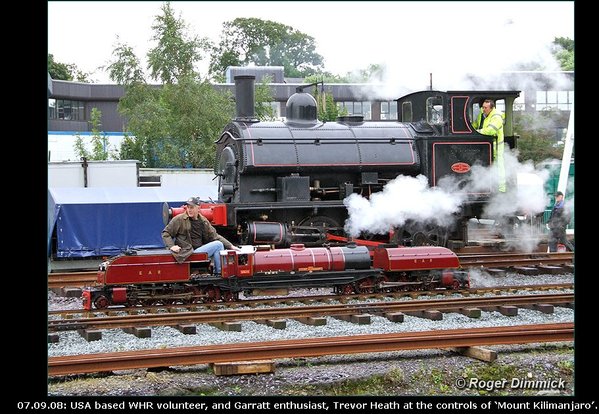 At the Garratt 50 event on the Welsh Highland Railway September 2008
Black loco behind is the former Beyer - Peacock standard gauge works shunter

---