Projects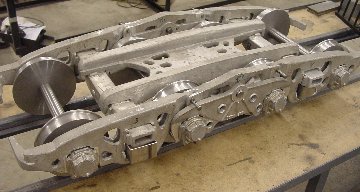 One of Richard Mairs 8 wheel buckeye tender trucks sitting on its wheels for the first time 10-10-2002.
Richard is building a Texan.
Big Boy start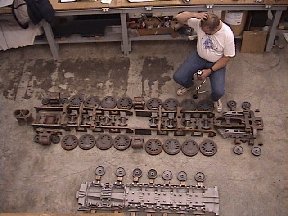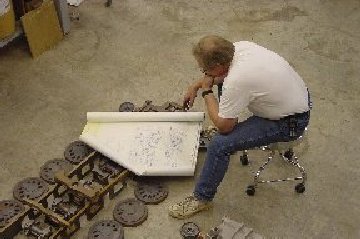 Geoff Robinson about to make a start on his Big Boy. 10-1-2002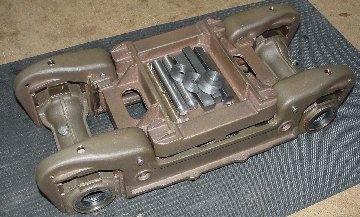 Finish machined Pilot truck 10-20-2002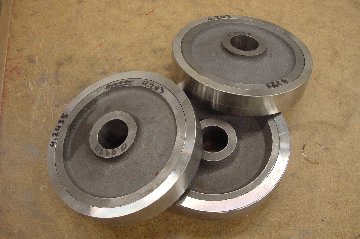 Pilot Truck Wheels with Steel Tires 10-20-2002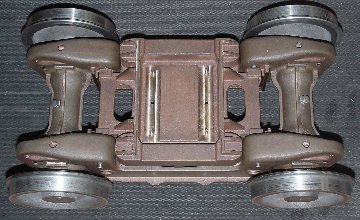 Fully assembled pilot truck (10-30-2002)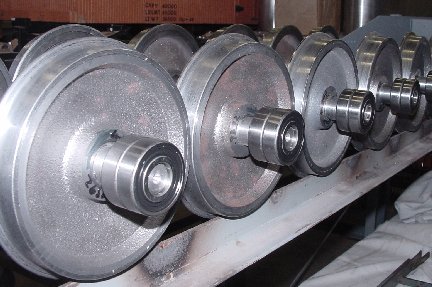 Tender Wheels (11-16-2002)
All 16 drivers ready for their steel tires (11-5-2003)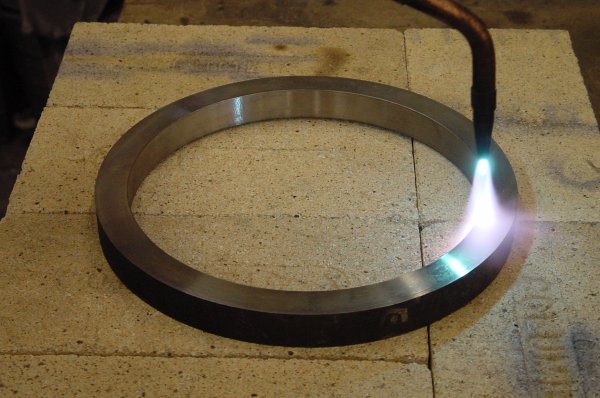 Heating one tire (11-5-2003)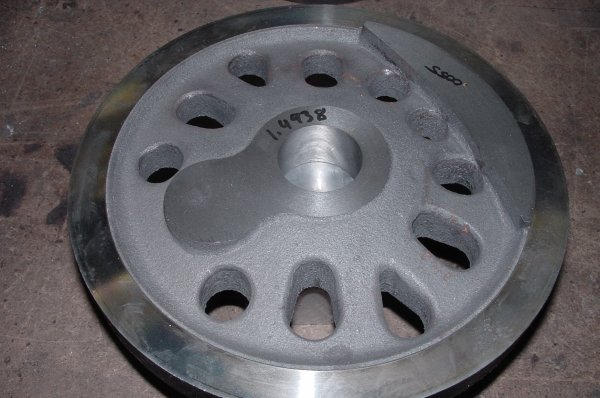 Tire shrunk into place (11-5-2003)
Garratt Progress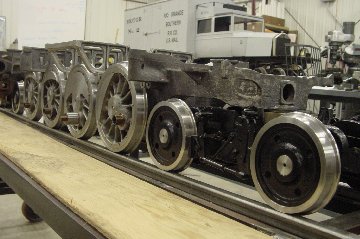 Rear engine on its wheels (10-30-2002)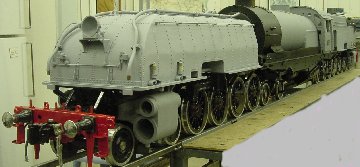 11-19-2002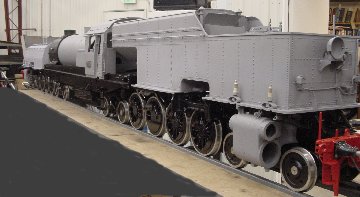 11-19-2002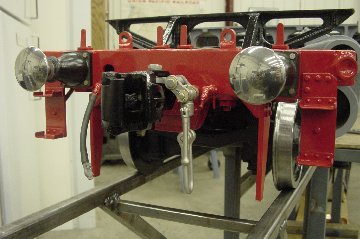 Pilot (Buffer) beam with dual Buckeye/Link couplings (11-16-2002)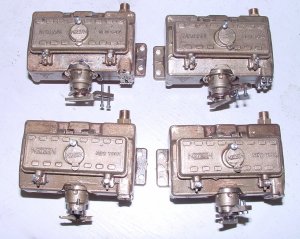 The four Nathan DV7 lubricators machined and ready to install (Feb 9 2003)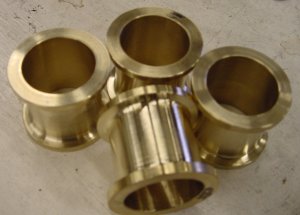 The four Steam brake cylinders under construction (Feb 9 2003)
Silver Brazing the 45 small tubes and 4 super heater elements (Feb 9 2003)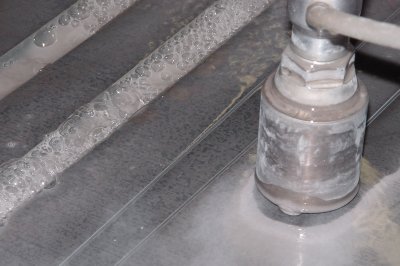 Water jet cutting of the Garratt rod blanks (Feb 21 03)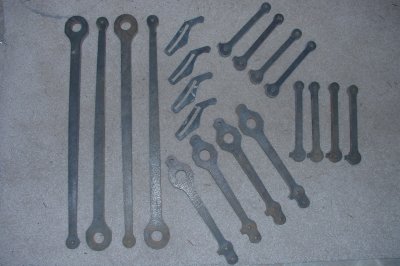 Full set of Garratt Rod blanks after water jet cutting (Feb 21 03)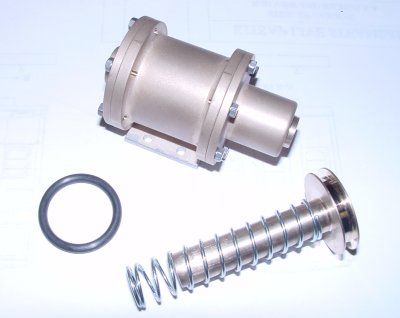 Finish Machined Brake Cylinder (March 27th 2003)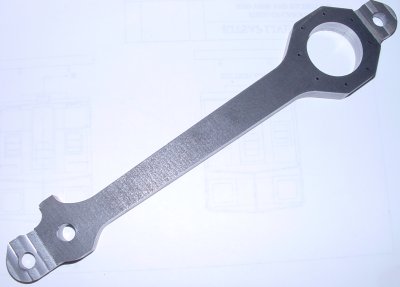 Partially machined rod (March 27th 2003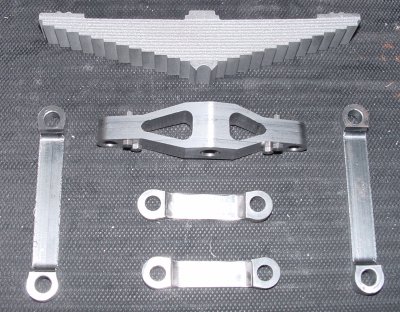 Spring rigging components (March 27th 2003) note the leaf springs at the top....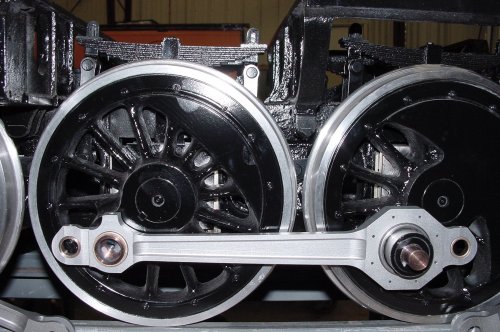 Rods and spring rigging (June 2003)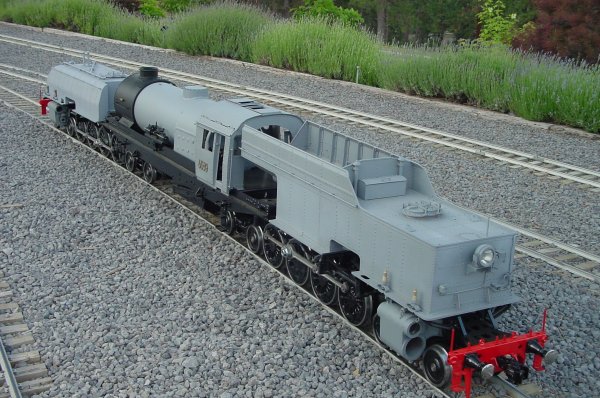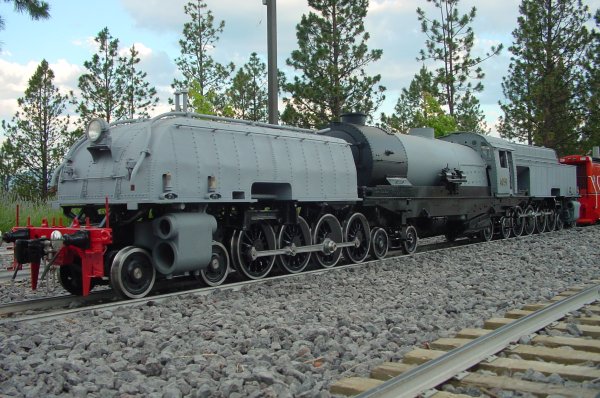 First track test, TM top loop (June 29th 2003)
Pushed by a diesel to test tracking etc.
On to brake rigging, valve gear and running on air by spring 2004!
Links and shoes are cast (10/10/03)
Brake rigging shown here is laser cut from flat stock 10/10/03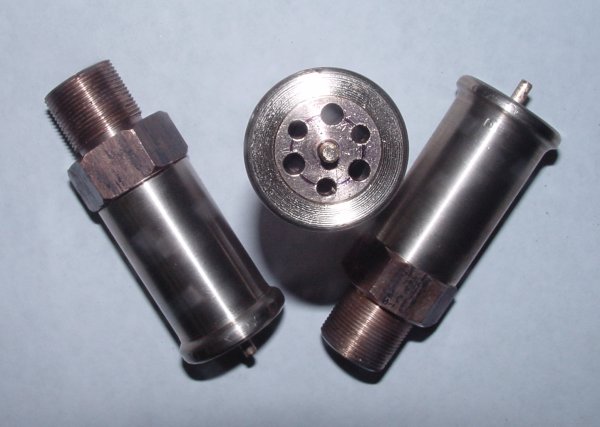 The three Ross "POP" safety valves 10/10/03
Finish machining one of the two cylinder blocks 11-1-03
D& R. G. Switcher
Chris's #50 Davenport switcher with three electric motors and four batteries showing the water jet cut cab mock up 10-20-2002
Hood mock up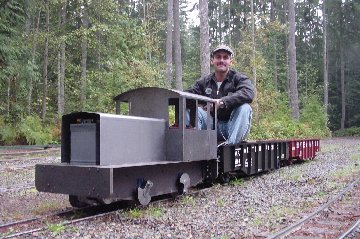 No radiator, no rods, but she runs! 10-26-2002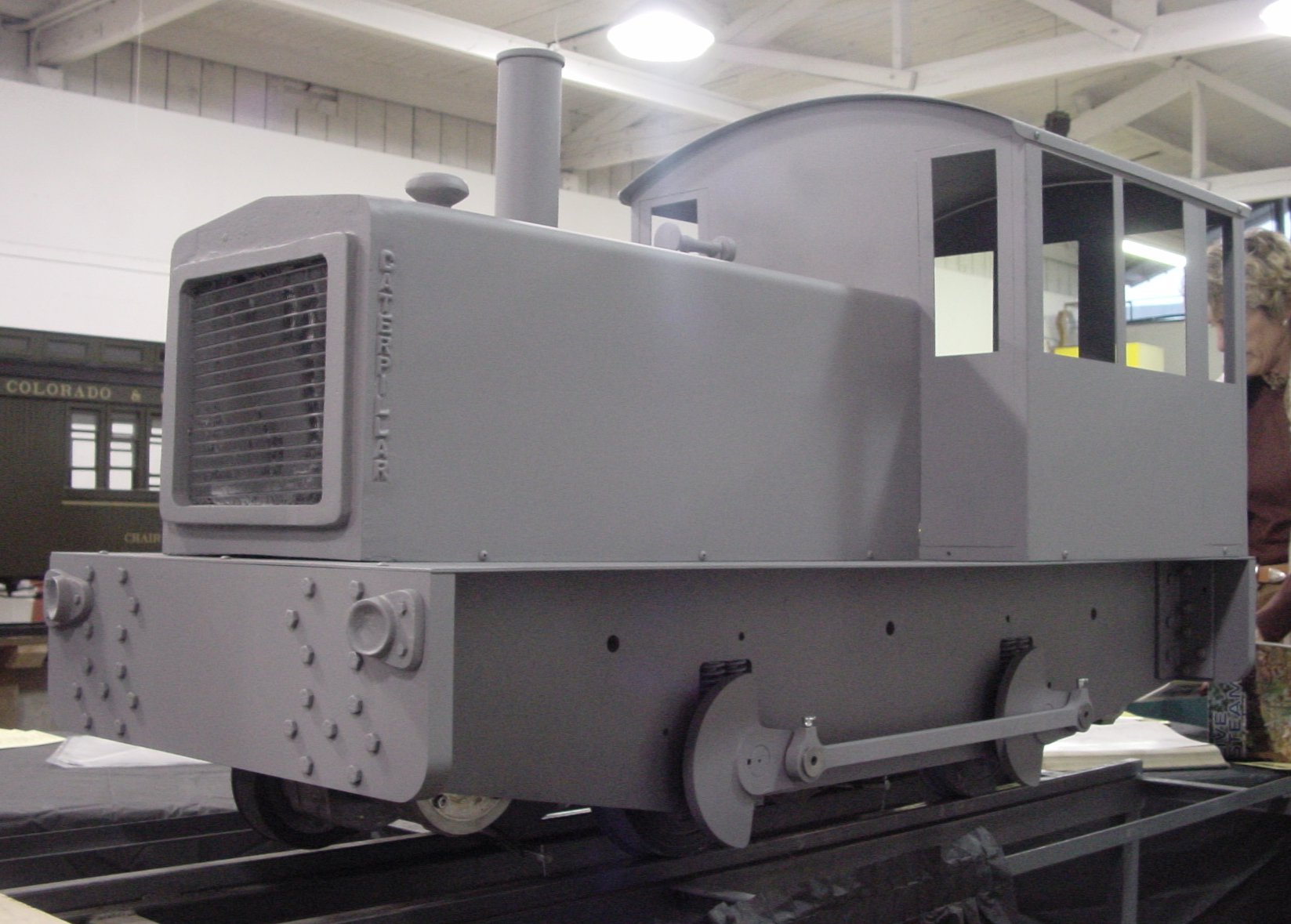 On Display at the GATS show 11-17-02
Of course, when you are finished you just hand it over and look after baba!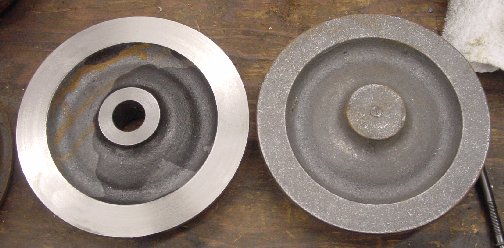 Making a start on truck wheels.
D&R.G.S. C19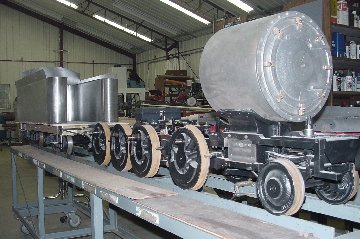 Dennis Weaver's C19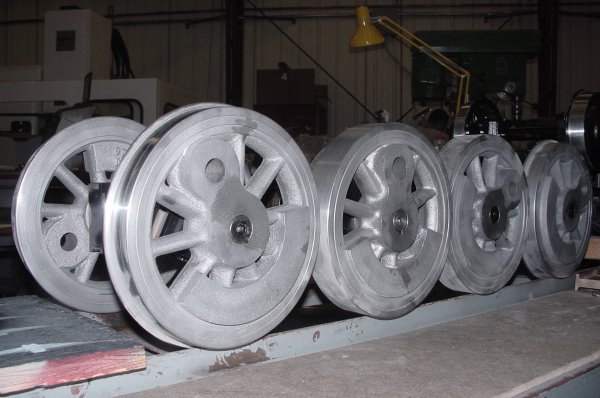 Wheel sets now have steel tires.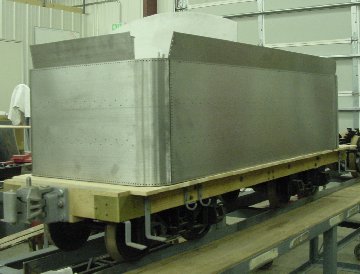 C19 Tender
Caboose under construction